The goal of this project was to examine a historical visual language and to create deliverables inspired by an art style, two adjectives, and a subject matter of our choice.
I investigated the Aztec visual language by looking closely at the motifs and styles that were consistent throughout many artifacts from the ancient civilization. Seven library books later, I discovered that geometric forms, two-dimensional (non-perspective illustrations) illustrations, and more were common motifs within the visual language. The Aztecs preserved their stories and traditions in their artifacts and created them for religious rituals. They instilled monetary value in their artwork so it became their monetary system.
"Tactile" and "Collapsible" were my guiding adjectives for the Moneypet.
One summer, I created a wooden box where I put away a substantial amount of money from each paycheck. The catch was that I could only take the money out by unscrewing the box, as it was screwed together. This motivated me to continue slipping money into the box while leaving it untouched until I reached my goal.
The Moneypet is a short-term money-saving tactic geared to help young adults (primarily college students) save money for an immediate goal. It's a piggy bank for young adults.
• moneypet

™ Kit with unique screws and driver bit for the customer to build.
• Calendar with stickers for asset tracking and instructions on using

Moneypet

™.
• Eco-friendly packaging.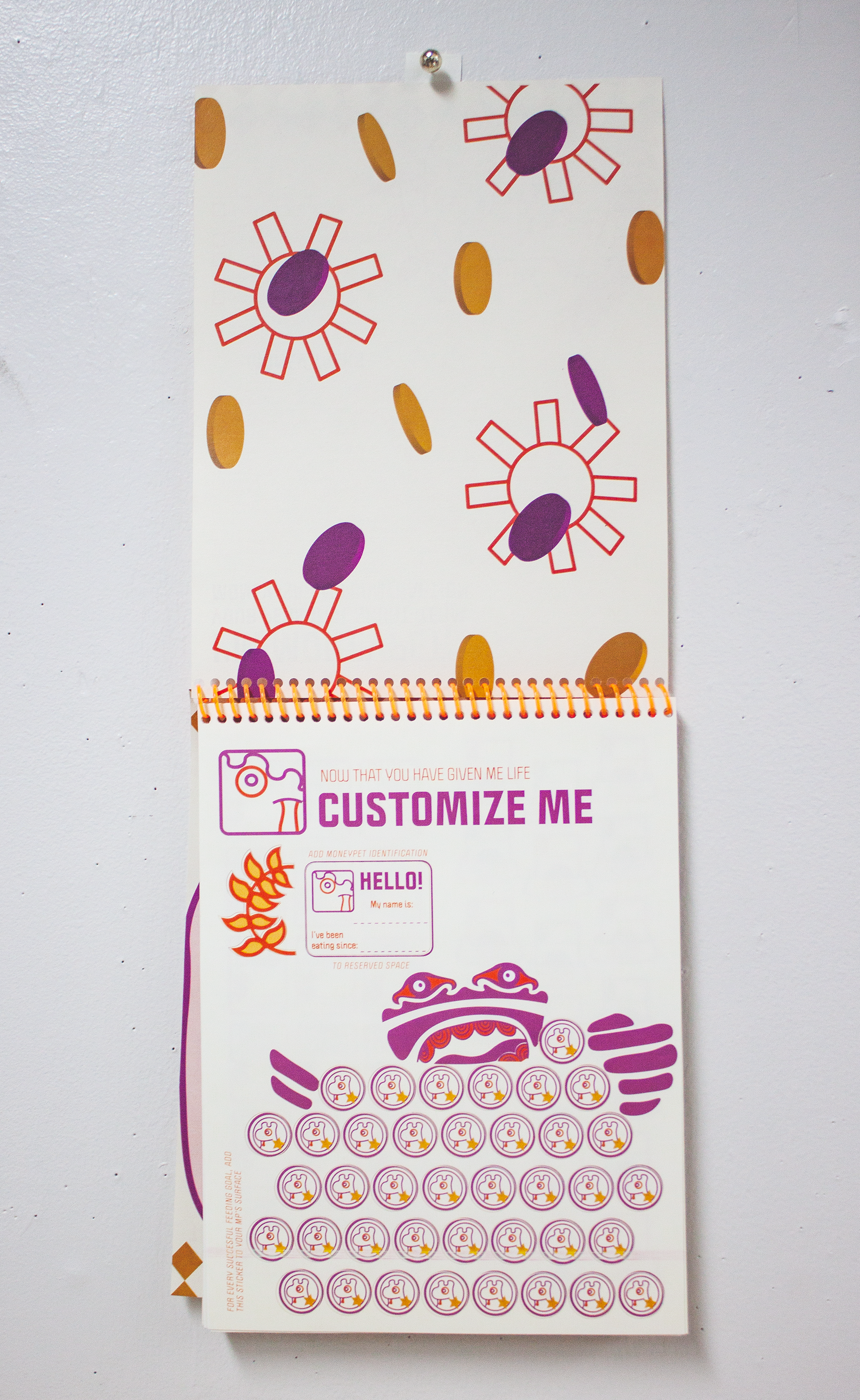 Image making explorations
Click to explore different iterations of image making.