Community Arts Engagement
At reDiscover Center, we provide makers with the tools, resources, and confidence to engage in creative reuse and self-expression. We educate youth of all levels of expertise in transforming discarded materials into art, functional objects, and tools for learning.
Upon accepting this project, I knew I would need to design an immersive installation that we could transport to the outdoor festival while maintaining the use of recycled and recyclable materials. The goal is to

create multiple modules for visitors to engage with

and utilize enough space to

invite art-activity participants to also take a break and read educational materials

while they're enjoying the concert.
Installation inspirations:
Art activities at the festival:
+ Star-shaped wands
+ Throwable shooting stars
The idea that we are made of the same materials that stars are made of is so fascinating and beautiful. This was the concept I wanted to share. 
The mylar played beautifully with the sun, especially during golden hour.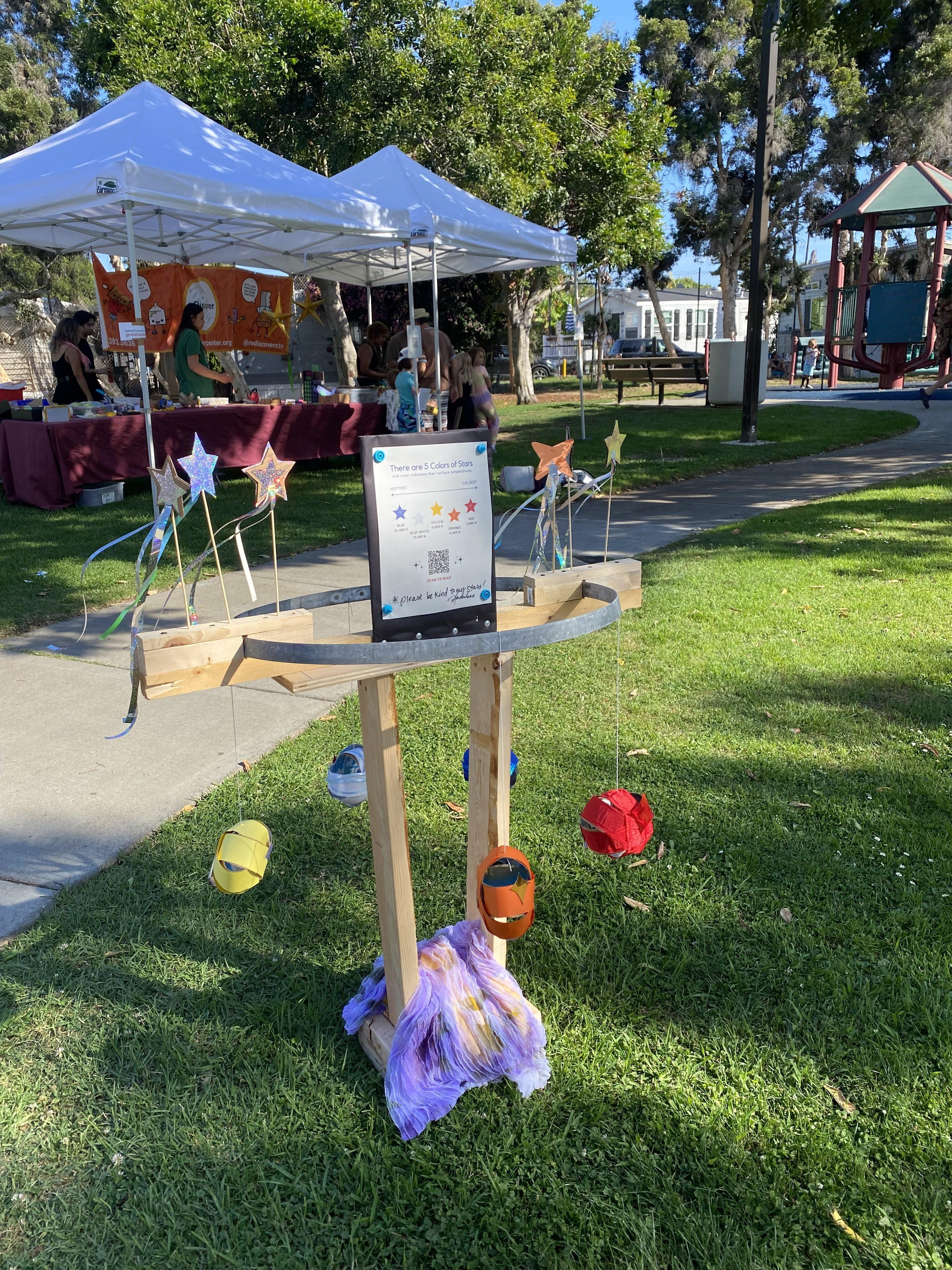 The outdoor reading zone features some of my favorite titles relevant to space, taken from my personal library and reDiscover's library. I added a dropbox on the table where people can leave notes.
 The box reads:

Tell me how you really feel.
Write a letter to yourself.
Write a letter to me. 
How are you feeling?
Art Activities at the Festival
Festival attendees participated in making star-shaped wands and throwable cardboard shooting stars.
Business cards were handed out to everyone who approached the installation.